Seitenpfad:
The 8th NanoSIMS workshop
The 8th NanoSIMS workshop
Die Inhalte dieser Seite sind leider nicht auf Deutsch verfügbar.
The workshop will be held at the Max Planck Institute for Marine Microbiology in Bremen, Germany on August 20th – August 22nd 2018.
This annual workshop serves as a platform for exchanging results, expertise, and technological developments regarding nanoSIMS 50/50L. We invite students, researchers and nanoSIMS operators from science and industry to come and share their knowledge in their respective fields of research.
Come and join us for this exciting event in the historical Free Hanseatic City of Bremen!
---
Scientific Program Details
1. Invited talks
Prof. Dagmar Woebken – University of Vienna 
Prof. Michael Wiedenbeck – GFZ Potsdam 
Dr. Katie Moore – The University of Manchester


2. Student & scientist talks
covering topics of Life Science/Geology/Cosmochemistry/Material Science
3. Update on recent nanoSIMS developments by CAMECA (August 21st)
4. Poster session at the MPI Bremen (August 20th)
5. *Tour of mass spectrometry facilities at the MPI Bremen (August 22nd)
6. *Tour of Bruker R&D facilities in Bremen (August 22nd)
---
Social Events
Included in the registration fee:
Get-together dinner at MPI Bremen (August 20th)

Optional (self-supported):
*City tour of Bremen (August 21st); cost ca. 5€ p. P. to be paid on-site
Dinner at the 'Ständige Vertretung' restaurant in the historical center of Bremen (August 21st; www.staev.de/bremen.html)

*Note that the events denoted with an asterisk have only a limited number of places available and will be assigned on a 'first-come-first-serve' basis.
---
Registration & Abstract Submission
Registration opens on April 30th. Regular registration closes on July 13th. 
Submission of abstract is encouraged with every regular registration. Abstract submission is included in the regular registration fee. All abstracts are automatically considered for oral presentation unless the author(s) request otherwise. Effort will be taken to accommodate all submitted abstracts as oral presentation, if time permits.
From July 15st onwards registration is only possible without abstract submission.
---
Registration fee
| | |
| --- | --- |
| Regular - includes abstract submission (April 30th - July 13th) | 90 € |
| Late Breaker - without abstract (July 15st - August 15th) | 100 € |
---
Payment
Payment of the registration fee is only possible via bank transfer.
Bank details:
Max-Planck-Gesellschaft zur Förderung der Wissenschaften e.V.
c/o Max-Planck-Institut für Marine Mikrobiologie
Deutsche Bank AG, München
IBAN DE13 7007 0010 0195 1300 16
SWIFT DEUTDEMMXXX
Please include your name and the subject 'nanosims-workshop' when submitting payment. You will receive the payment details also with the confirmation email.
---
Accommodation
For the duration of the workshop, selected hotels will be offering rooms at a reduced rate. Note that this includes a limited number of rooms. The keyword 'nanosims workshop' needs to be mentioned at the time of booking.
Atlantic Hotel Universum

Single room, incl. breakfast
€93 per night

www.atlantic-hotels.de

walking distance to the MPI

Hotel Munte am Stadtwald

Single room, incl. breakfast
€99 per night

www.hotel-munte.de

walking distance to the MPI

7things my basic hotel

Single room, incl. breakfast
€67.50 per night

Double room, incl. breakfast
€85 per night

www.7things-hotel.de

walking distance to the MPI

Intercity Hotel Bremen

Single room, incl. breakfast
€73 per night

www.intercityhotel.de

close to Bremen main station
---
Letters of Invitation
Of­fi­ci­al let­ters of in­vi­ta­ti­on, if necessary for administrative reasons, can be sent upon re­quest. If you re­qui­re such a let­ter, plea­se con­tact us at na­no­sims-work­shop@mpi-bre­men.de.
---
Organizing Committee and Contact
MPI for Marine Microbiology
Celsiusstr. 1
D-28359 Bremen
Germany
MPI for Marine Microbiology
Celsiusstr. 1
D-28359 Bremen
Germany
MPI for Marine Microbiology
Celsiusstr. 1
D-28359 Bremen
Germany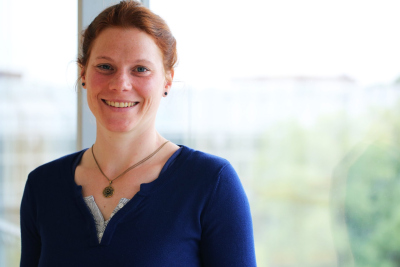 MPI for Marine Microbiology
Celsiusstr. 1
D-28359 Bremen
Germany
Sekretariat für die Abteilungen Biogeochemie und Symbiose, Forschungsgruppe Mikrosensoren
MPI for Marine Microbiology
Celsiusstr. 1
D-28359 Bremen
Germany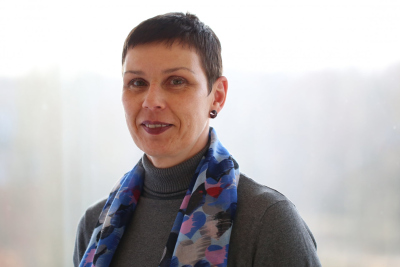 Contact
Max-Planck-Institute for Marine Microbiology
Celsiusstrasse 1
28359 Bremen

tel: +49-421-2028-600
email: [Bitte aktivieren Sie Javascript]