Page path:
Meet us at Jacobs Virtual Career Fair
MEET US at Virtual Career Fair Jacobs University and learn about our MARMIC programme
Sorry, this page is not available in English.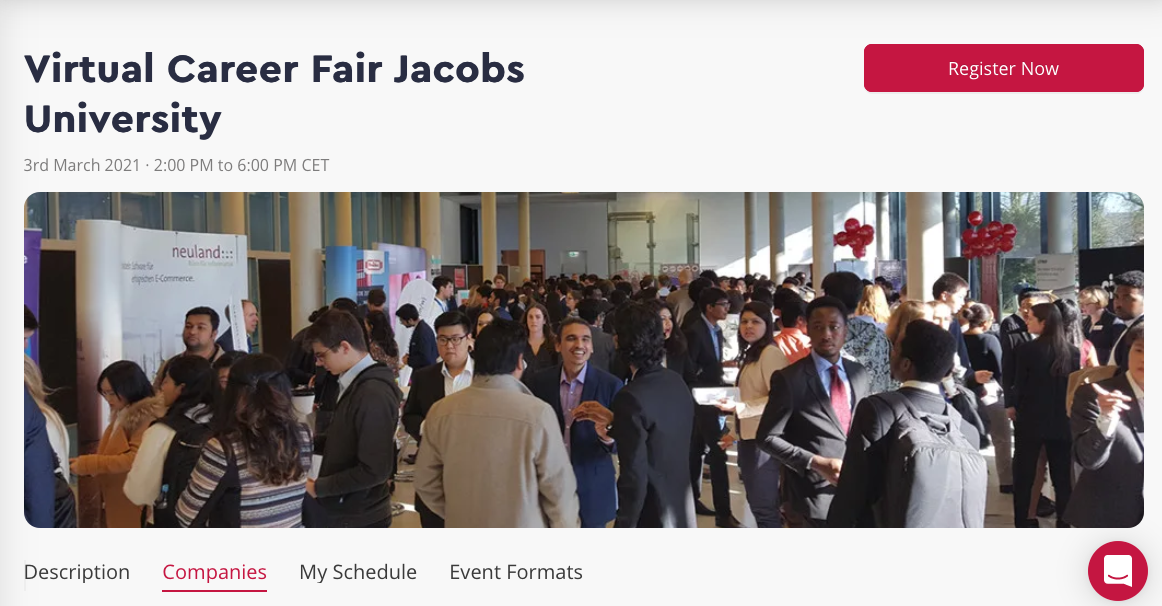 Register now and meet us on March 3rd in the virtual Jacobs career fair and learn more about our wonderful marmic-programme.
Register online here: https://app.talentspace.io/landing/332040002424143334
The In­ter­na­tio­nal Max Planck Re­se­arch School of Ma­ri­ne Mi­cro­bio­lo­gy is an M.Sc. / Ph.D. gra­dua­te pro­gram for high­ly qua­li­fied and mo­ti­va­ted na­tio­nal and in­ter­na­tio­nal stu­dents.
MarMic teaches stu­dents to take an in­ter­di­sci­pli­na­ry ap­proach to the un­der­stan­ding of ma­ri­ne pro­ka­ryo­tic and eu­ka­ryo­tic mi­cro­bio­lo­gy, of­fe­ring trai­ning in phy­sio­lo­gy, eco­lo­gy, evo­lu­ti­on, mole­cu­lar bio­lo­gy, bio­in­for­ma­tics, and other re­la­ted sub­jects.
At the career fair you will have the opportunity to get to know a variety of attractive companies and institutes in the digital space to have face-to-face conversations with employers in video format and to discuss career perspectives.