Page path:
Nicole Dubilier receives 2024 ASM Award for Environmental Research
Nicole Dubilier receives 2024 ASM Award for Environmental Research
The ASM Award for Environmental Research recognizes an outstanding scientist with distinguished research achievements that have improved our understanding of microbes in the environment, including aquatic, terrestrial and atmospheric settings. Each year one scientist is selected to receive the award based on a single exceptionally significant achievement or the aggregate of a number of exemplary contributions. The awardee must be actively engaged in research or development at the time that the award is made. This year, the awardee is Nicole Dubilier, director of the Max Planck Institute for Marine Microbiology in Bremen, Germany, and the head of the institute's Department of Symbiosis.
"It's a real honor for the research my lab members and I have been doing to receive this award", says Dubilier. The prize has previously been awarded to highly recognized researchers in environmental microbiology, such as Mary Firestone, Steve Giovannoni, Dave Karl, Mary Lidstrom, Doug Capone, and Bess Ward. "I think this is the first time the prize has been awarded to research on symbiotic microorganisms, and I am particularly delighted that the award recognizes the environmental importance of beneficial associations between microorganisms and animals", says Dubilier.

"I would like to congratulate you on having been selected to receive the 2024 ASM Award for Environmental Research", writes Virginia L. Miller, President of the American Society for Microbiology in her informing Email to Dubilier. "Your accomplishments are most deserving of this recognition and I am delighted to be the first to congratulate you!". Dubilier will be presented the award at the 2024 ASM Microbe meeting in Atlanta, USA, in June 2024.

Dubilier's lab studies symbioses between bacteria and marine invertebrates from chemosynthetic environments such as deep-sea hydrothermal vents and cold seeps, as well as shallow-water coral reefs and seagrass meadows. Her group uses a wide array of methods that range from deep-sea in situ tools to molecular, 'omic' and imaging analyses to understand the diversity, ecology and evolution of chemosynthetic symbioses.

Dubilier moved from the USA to Germany as a teenager and gained her PhD in Marine Zoology at the University of Hamburg, Germany. After a two-year postdoctoral fellowship at Harvard University, she joined the Max Planck Institute for Marine Microbiology in 1997. Dubilier's research and teaching has been recognized with numerous awards and honors, and she is an Elected Fellow of several prestigious scientific academies. She serves on many national and international advisory boards, scientific councils and other commissions of trust, and is engaged in advancing gender equity in science.
The American Societa for Microbiology (ASM)
"Established in 1899, ASM is the home for microbial scientists from around the globe to connect, learn, discover and prepare for the future.

ASM and its 30,000 members partner with global organizations to solve the world's most pressing challenges. We connect with millions of experts and harness their science to serve humanity. From climate change, antimicrobial resistance, industrial, basic and applied microbiology, ASM is a leader in scientific publishing, stands for open science and advocates for evidence-based public policies."
(Text from the ASM Website)
Please dir­ect your quer­ies to:
MPI for Marine Microbiology
Celsiusstr. 1
D-28359 Bremen
Germany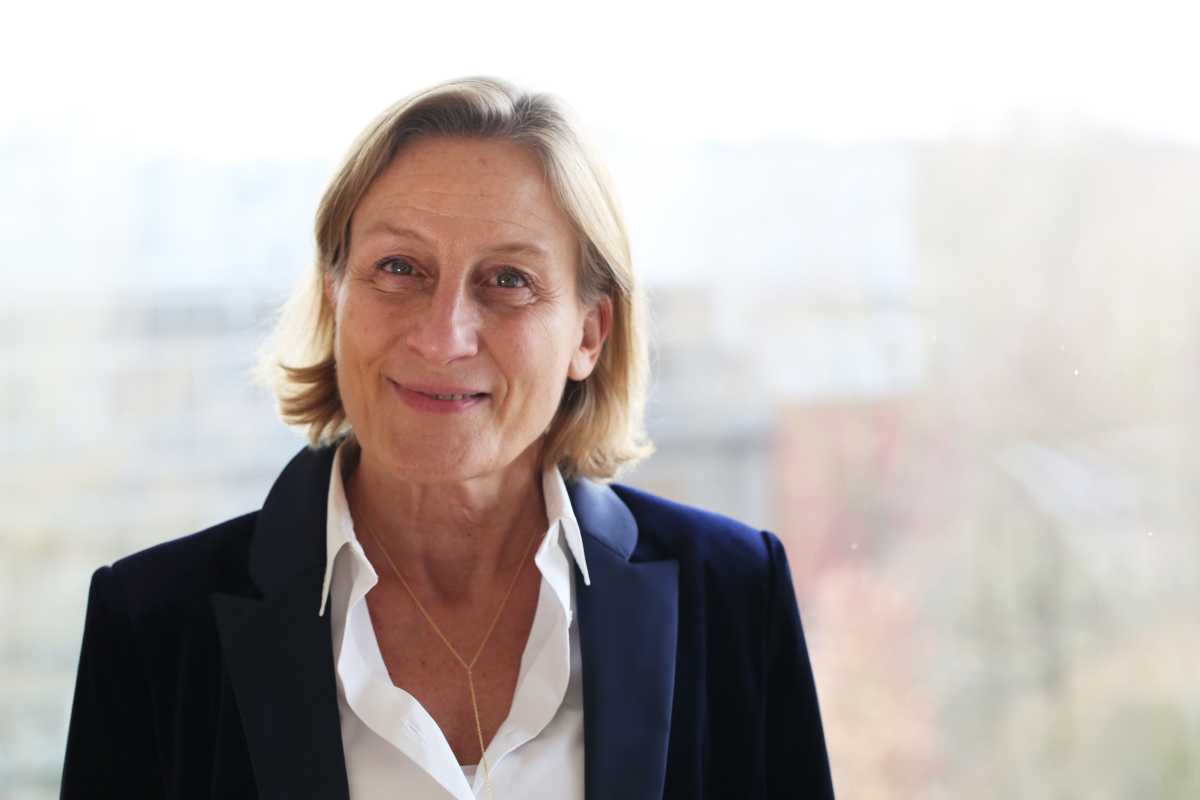 Head of Press & Communications
MPI for Marine Microbiology
Celsiusstr. 1
D-28359 Bremen
Germany