Page path:
Flow Cytometry Research Group
Flow Cytometry Research Group
MPI for Marine Microbiology
Celsiusstr. 1
D-28359 Bremen
Germany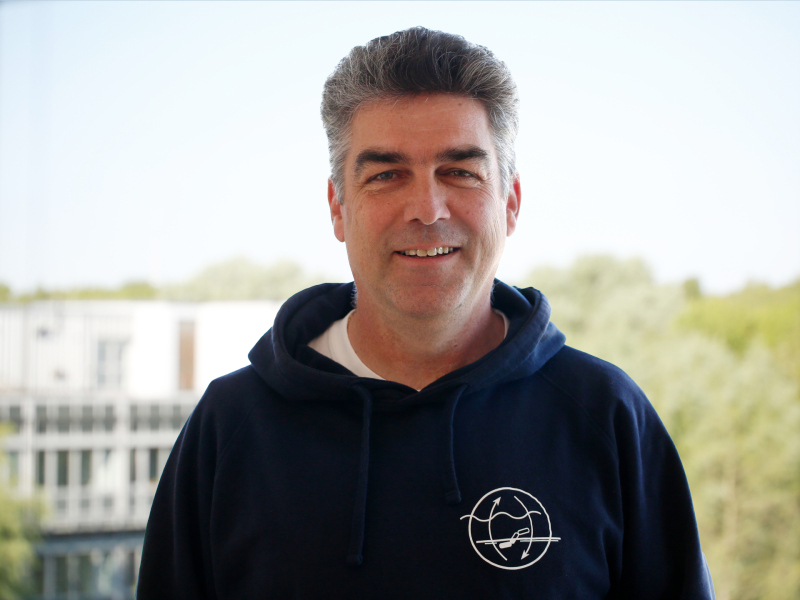 Flow cytometry complements the molecular biological toolbox to study microorganisms. Its capacity of fast analysis of thousands of cells per second and the simultaneous recording of multiple parameters makes flow cytometry a standard tool in plankton research. In addition, fluorescence-activatedcell sorting (FACS) enables the physical separation and enrichment of well-defined cell populations without prior cultivation. Read more about what flow cytometry is ⇒ here
In our group we continuously improve our flow cytometry methods and combine them with new molecular biological approaches to gain deeper insights into the ecological role of microbes in a range of diverse marine habitats. Find out what projects we are running ⇒ here
Since April 2018 we are a Research Group within the Department of Molecular Ecology.
In this cartoon we summarized our approach, how we combine several methods for the specific enrichment of microbes by flow cytometric sorting: (1) Using Fluorescence in situ Hybridization (FISH), we fluorescently label specific microbial species in our water sample (e.g. from Helgoland Roads). (2) Based on their fluorescence signal, depicted here in green, cells are sorted by flow cytometry and collected in a vial. (3) The DNA of the sorted cells is sequenced and further analyzed. Alternatively, also the proteins of the sorted cells can be determined.